In December 2019 The International AIDS Vaccine Initiative (IAVI) organised a community consultation workshop in New Delhi, India. The workshop aimed to contribute to a better understanding of gender contestations with regards to access to health and participation in biomedical research. 32 participants representing various vulnerable population groups including trans-women, men having sex with men, adolescents, youth activists and women living with HIV participated in these discussions.
Even though women globally share half the burden of HIV/AIDS, they remain largely underrepresented and on the fringes of HIV prevention research and development. The unique structural and cultural challenges faced by women often result in lower participation in biomedical prevention research as well as relatively slower access to and adoption of new interventions.
Prevalent gender stereotypes and structural inequities have a strong influence on our daily lived experiences. They manifest slowly, steadily and subtly across home, work and the public space. The effects of these are glaring and substantially more evident when it comes to health and dialogues on health.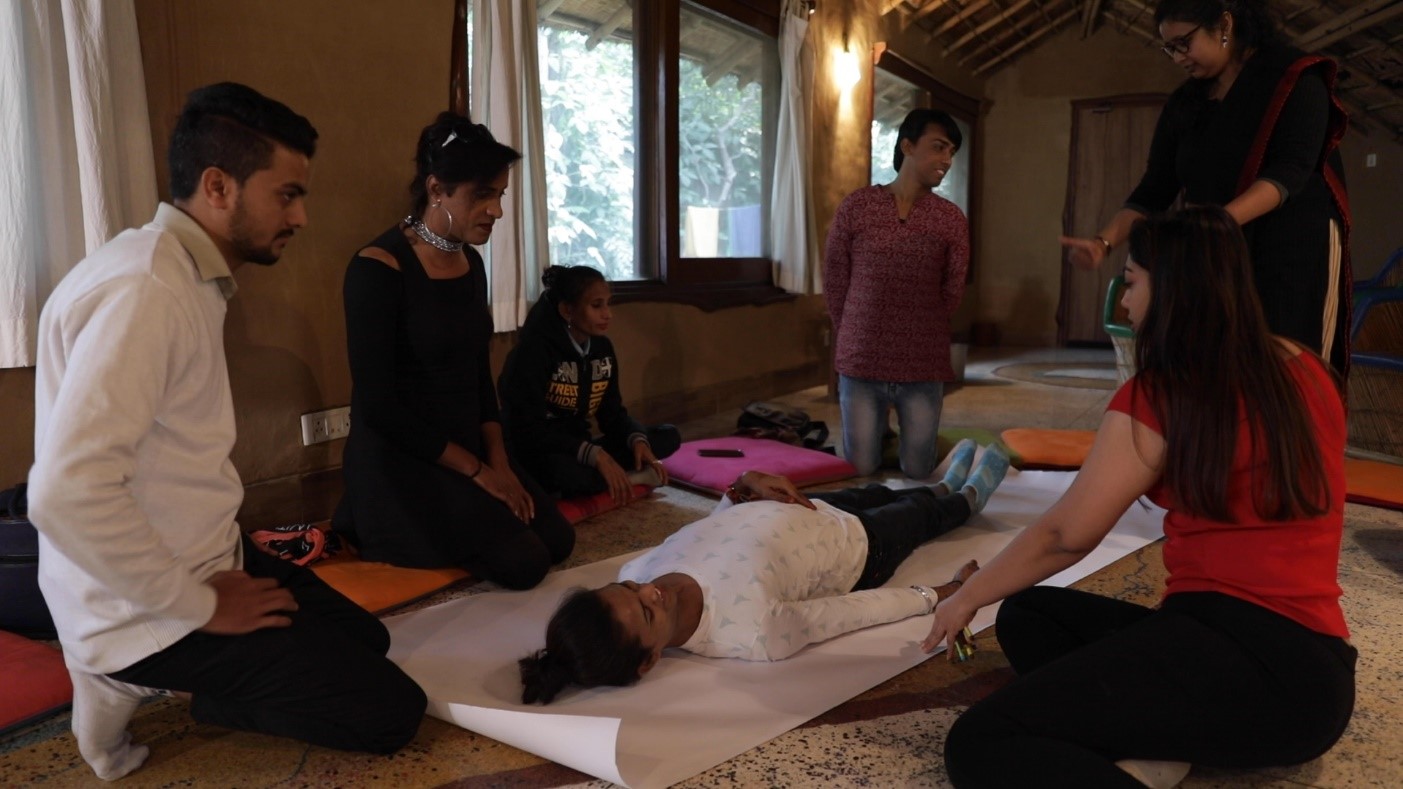 Figure 1: Participants drawing body-map outlines
Objectives
The workshop was designed to provide a space for co-learning for all the participants and organisers and focussed on developing a better understanding of the everyday lived experiences that shape social realities and influence health choices.
The key objective of the workshop was to better understand
1. How do gender norms influence health priorities?
Map gendered health experiences and how they impact choice
Understand gendered negotiations and the interplay of self and social (their role in society?)
2. Some of the pressing information needs and understand the intersectional ties with the broader fields of Gender, Sexual and Reproductive Health (SRH), and Family Planning.
Towards this, the consultation workshop used participatory research and human-centered design tools including:
body-map based storytelling - a visual technique to understand subjective perceptions of bodily experiences.
Body-map based storytelling
Body-map based storytelling uses art-based techniques to visually represent aspects of people's lives (Gastaldo et al., 2012) that help researchers to generate contextualised and multi-layered information about health experiences (Gastaldo et. al, 2018; Gubrium et al, 2016; MacGregor,2009).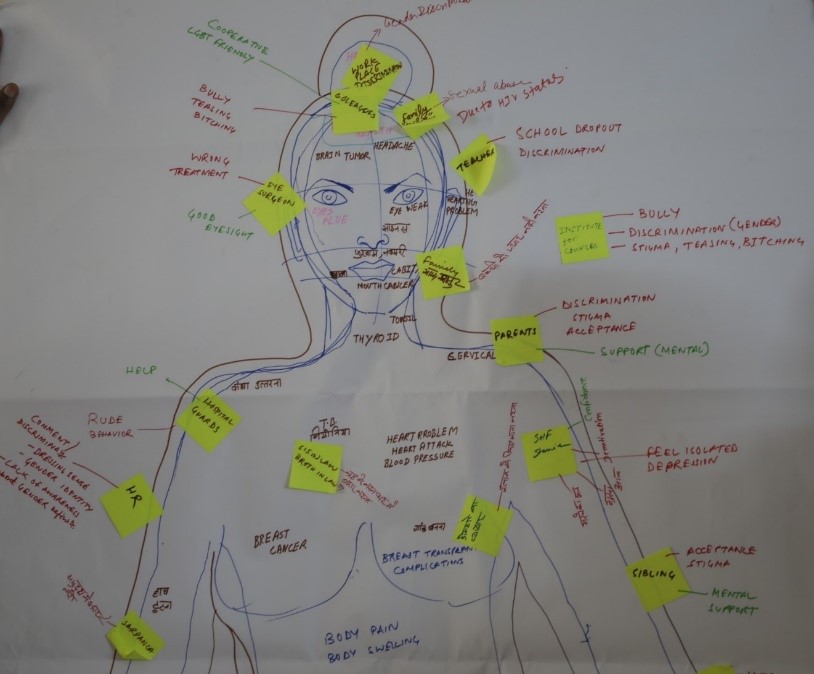 Figure 2 Body-Maps developed by participants
At the workshop participants were divided into four groups to draw human-sized body maps. First, participants identified individuals within their groups whose body outline was traced on a paper roll (as seen in Figure 1). The workshop facilitator used the body outline as a prompt for participants to comprehensively map different health challenges within the body outline. These questions included:
How has HIV affected your body?
What health challenges have you felt yourself or seen within your community that you would like to share in this body outline?
What opportunistic infections/co-morbidities have you witnessed yourself/in your community?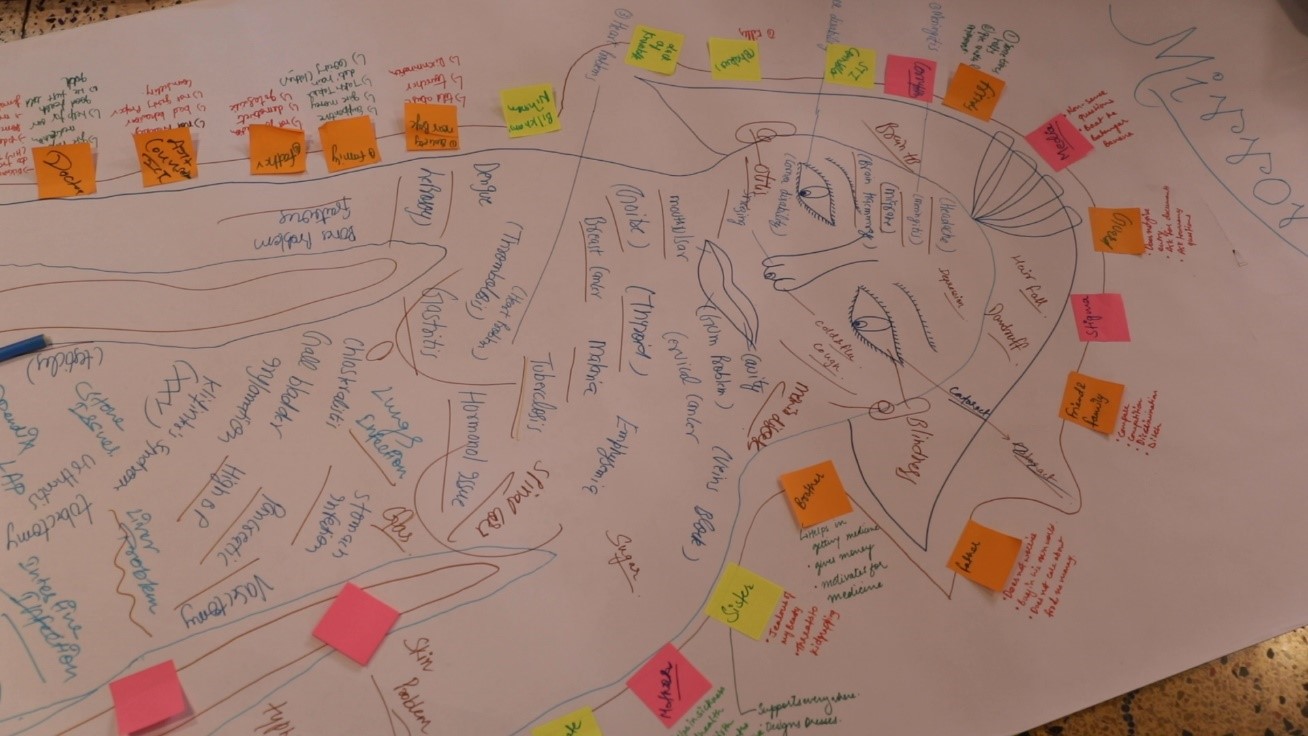 Figure 3 Body-Maps developed by participants
After the initial scanning of health ailments, participants were asked to map influencers who affect their decisions and choices with regards to health and map emotions/incidents that have affected them. The body maps were then used to trigger open conversations about lived and gendered experiences. Body-map based storytelling helped create a space where participants were both co-producers and co-consumers of knowledge.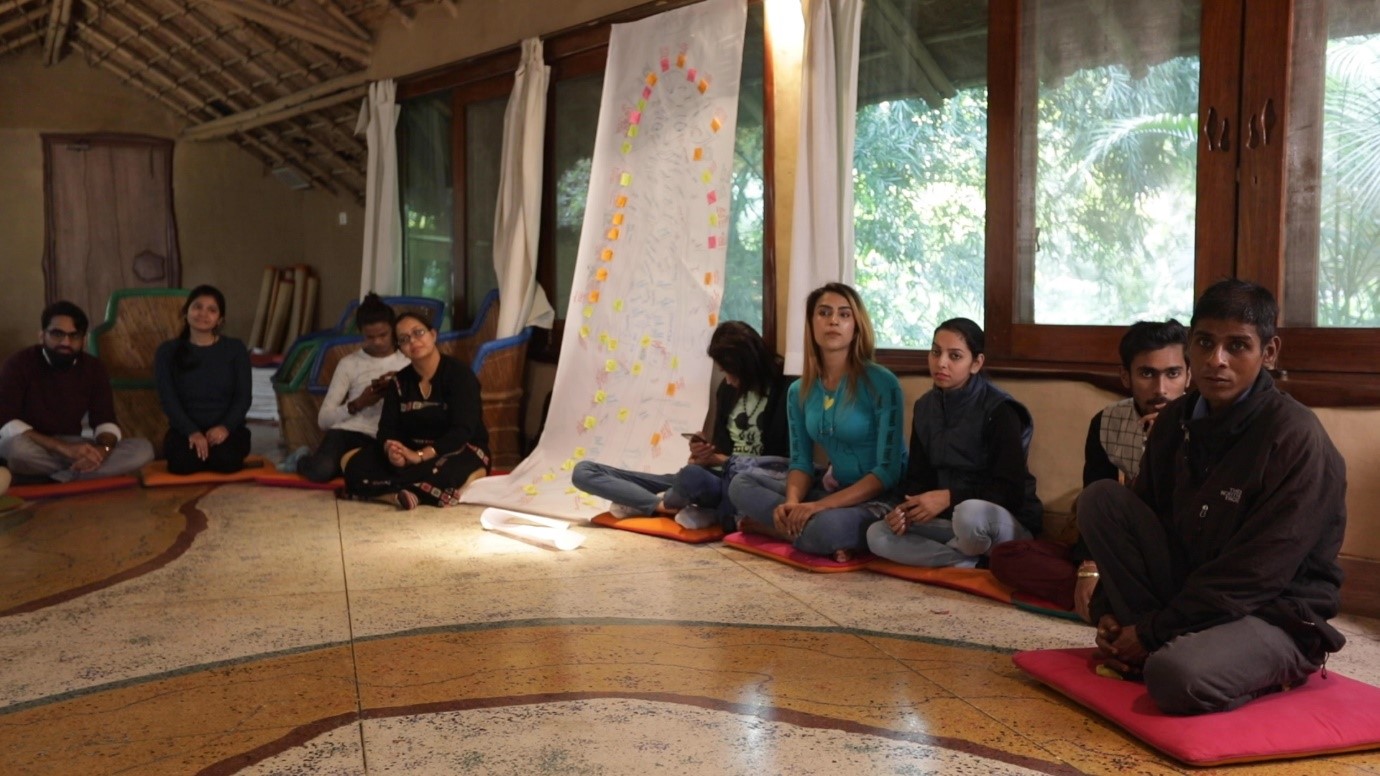 Figure 4: Sharing Circle using Body-Maps
Following the mapping exercise, participants came together in a sharing circle to self-reflect and understand various ways HIV/AIDS manifests biologically inside the human body. It also provided an opportunity for the participants to better reflect on the social realities of living with HIV and understand how external influencers impact their decision making.
Further, the sharing circle created a safe space, particularly for women and people living with HIV, to share their silenced health experiences which would otherwise be unheard and unexplored.
The sharing of lived experiences helped in engendering a sense of solidarity amongst the participants. For many this was the first time they realized that so many of their shared experiential realities were gendered, particularly those related to stigma and discrimination. Body-map based storytelling provided an opportunity to better understand the complex interplay of multiple experiences and the intersectionalities between HIV, sexual and reproductive health (SRH), stigma, gender disparities to care and access to health services.
Video 1: Body-map based storytelling exercise
The Roadblock/Hurdle mapping exercise
The Roadblock/Hurdle mapping exercise employed visual tools to map the decision-making journey and challenges. The objective of this exercise was to help understand the barriers to better health-seeking behaviour. Participants were divided into six groups and the following six scenarios were presented to the groups.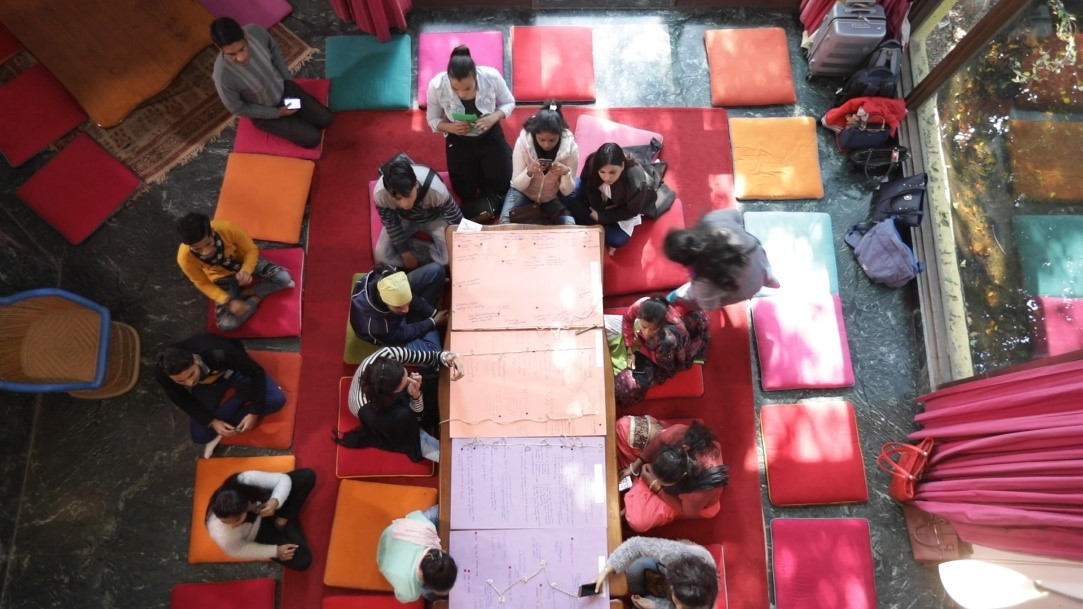 Figure 5: Participants taking part in the Roadblock/Hurdle mapping exercise
Each group had to choose one scenario.
You are a 17-year-old girl who wants an abortion
You are a 17-year-old boy, and you and your girlfriend want to get tested for HIV
You are a young individual who has been approached to participate in an HIV vaccine trial and you want to volunteer
You have secretly been in a same-sex relationship for a few years and now want to come out to your family and friends.
You have been married for a few years. Your husband refuses to use condoms and you wish to adopt other measures of birth control.
You are a 25-year-old married woman and feel that you are a man inside; you want to obtain a surgical gender transition.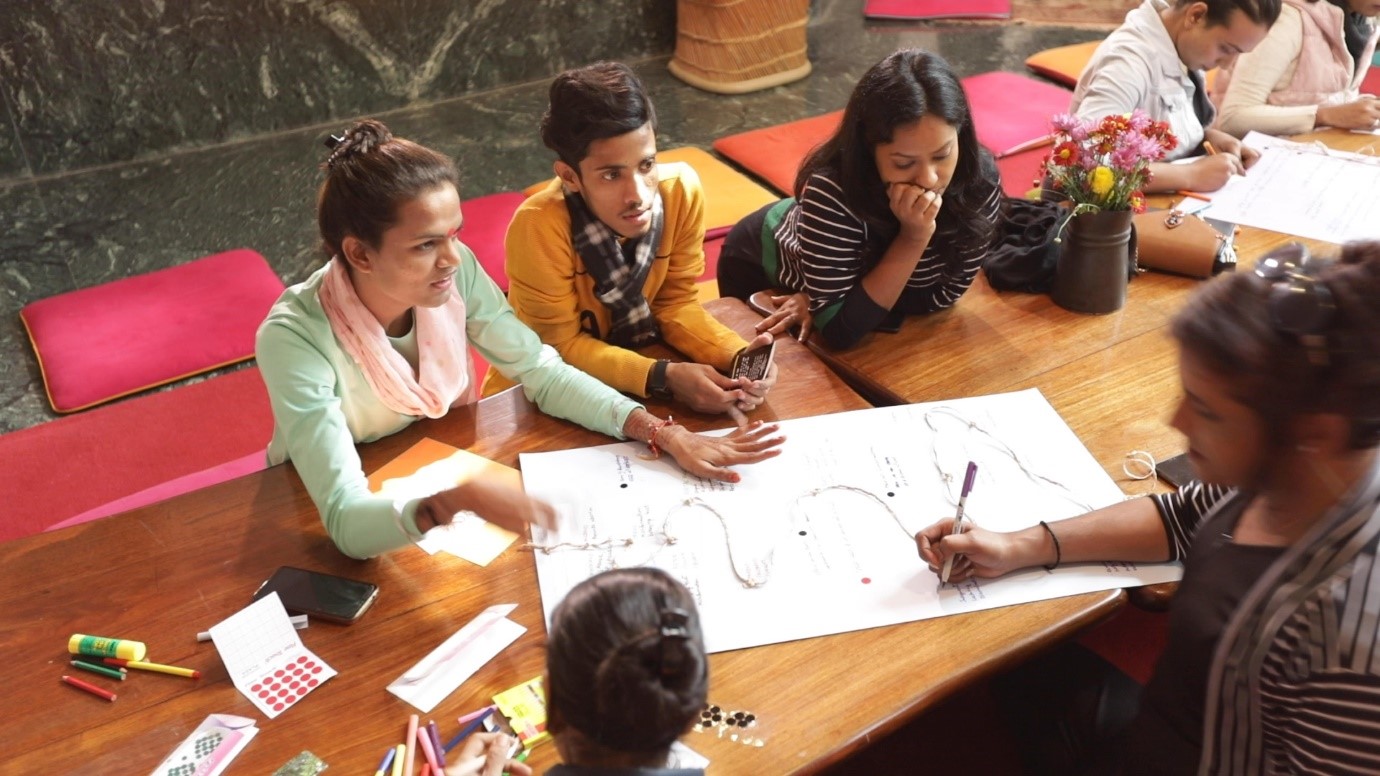 Figure 6: Participants taking part in the Roadblock/Hurdle mapping exercise
Based on their chosen scenarios, the groups identified potential barriers to accessing healthcare and tied knots in a piece of string to represent these barriers.
The facilitator prompted the following questions for participants to help better map the roadblocks or hurdles:
What would an individual feel/think in this situation and what could be a potential challenge in terms of what they feel/think that could influence their decision-making?
What would an individual do in such a situation and what could be some of the potential challenges for them to take the desired action?
What role does their gender play in their decision-making?
These roadblock maps were then used to have an open conversation about gender challenges in accessing health and health care services. Participants were also asked to identify possible solutions to the hurdles they mapped.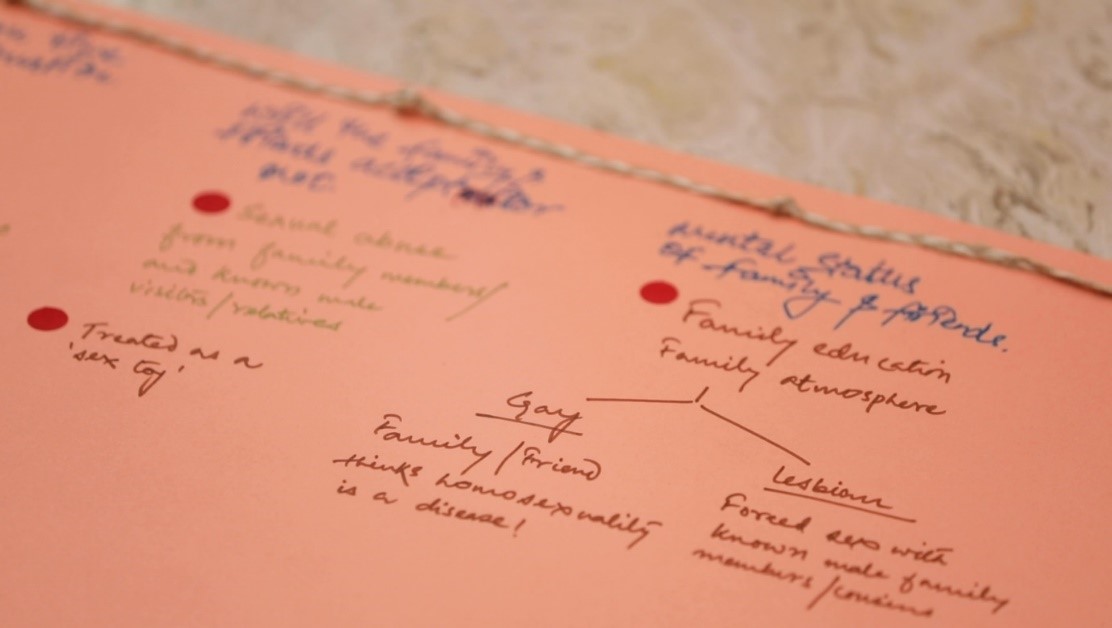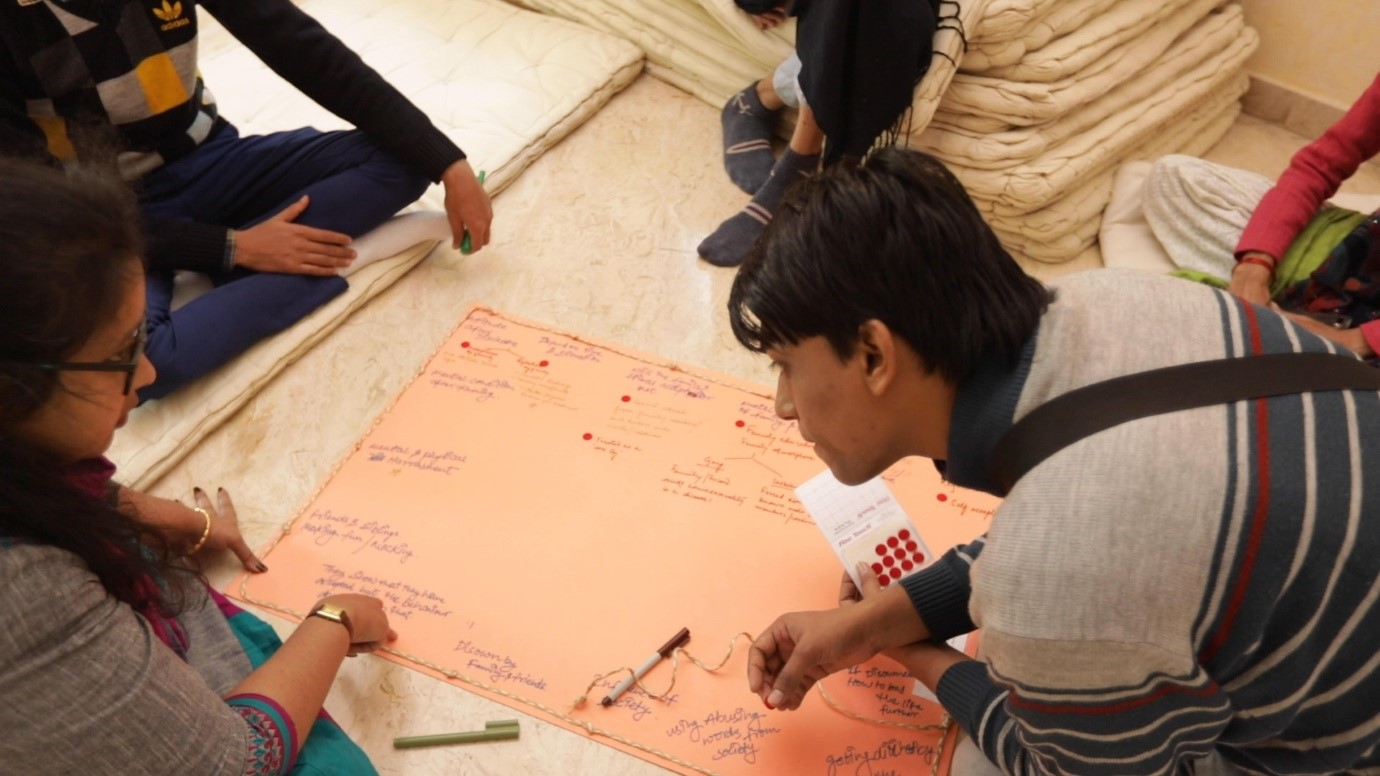 Figures 7 & 8: Participants discussing gender challenges in accessing health and health care services using Roadblock/Hurdle Maps
Video 2: The Roadblock/Hurdle mapping exercise
What did we learn through the workshop?
The IAVI team will thematically analyse the multiple gendered experiences impacting access to health, which the workshop brought to the fore. Two key learnings we believe are critical for the field are:
There is an urgent need to broaden the scope of messaging beyond HIV prevention and leveraging intersectional ties in HIV prevention and SRHR research along with disease control and family planning programs. The community suggested that messaging should focus more on empowerment (enhancing the role of self in access to health, self-efficacy and self-acceptance) and safety. Limiting the conversations to disease control/prevention was highlighted as not helpful, and messaging was recommended to be rooted within their broader cultural and social concerns and contextualised as per needs. For example, for young women, relationship goals were a major determinant of health choices.
Participants also highlighted the need to build on communities' existing knowledge and leverage on positive deviance. Participants shared that they are more motivated to take suggested action when they know that a successful solution to the problem already exists within the community. Focussing on community's self-knowledge to lead gender transformative health practices can yield better results than criticism of their inadequacies or prescriptive messaging on what should be done.
Participant Feedback
Some of the feedback from participants in the workshop included:
"What I really found unique about this workshop was it provided me a space to not just learn but share things, I felt valued as a participant."
"Hearing experiences of others today, made me realise I am not the only one feeling like this, we share so many common as a community experiences and we just don't talk about them."
"When I saw my body outline being filled, I realise so much happens inside this physically, emotionally. I feel it. I live it. But, I rarely acknowledge it. I feel strong today knowing how much I go through and how much I have gone through."
Conclusion
To bridge the gender gap, it is critical for researchers and policy makers to accurately understand the gaps and challenges in access to health and reflect on ways to address these. Participatory research tools can play a role in advancing a nuanced understanding of human behaviour and lived realities that shape health choices. The workshop provided a safe space for the participants to share their gendered experiences and helped understand structural barriers and personal fears influencing their health-seeking behaviour. Arts-based participatory tools and semi-structured discussions offered a space for participants to have honest conversations and voice previously silenced experiences whilst creating an opportunity for co-learning.
In summary, participatory research tools such as mapping tools in the context of health research can help co-produce knowledge with communities; help communities and researchers better understand multi-layered experiences of life and health; and help communities translate this knowledge in real time through their active participation as knowledge producers. At the same time common shared experiences can help build a sense of solidarity and trust toward establishing long-term association between researchers and community members.
We would like to thank PEPFAR, USAID and AVAC for support through the CASPR grant.
To find out more about the workshop or IAVI please email: dleena@iavi.org
Photo credits | Joint Media Labs and IAVI
This work is licensed under a Creative Commons Attribution 4.0 International License