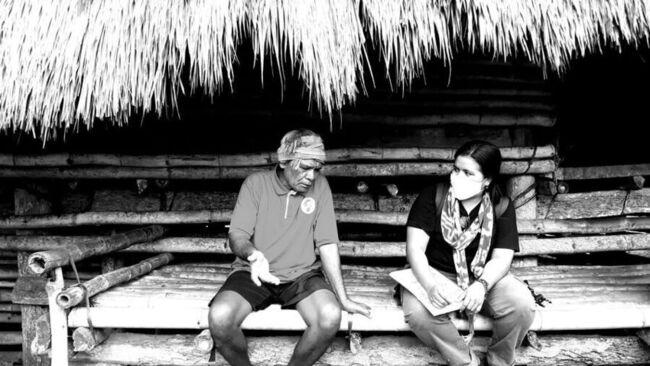 22 September 2022 | 13:00 - 14:30 GMT+1 (19:00 ICT, 17:45 NPT)
Although everyone has been affected by the COVID-19 pandemic, there are individuals and communities who were more fragile when it hit, or who were made more vulnerable by its many social, economic and health impacts.
In this extended webinar, jointly organised by Mesh and CONNECT, we will introduce digital diaries - short films and photographs, created by healthcare workers and community members in Nepal, Indonesia and Vietnam as they reflect on their experiences. The digital diaries form part of the COVID-19 Social Science and Public Engagement Action Research (SPEAR) project: exploring the experiences and impacts of COVID-19 for healthcare workers and vulnerable communities.
Speakers, including a film maker involved in the project, will introduce the practicalities and challenges of engaging with communities during periods of lockdown and restrictions. They will also reflect on how the digital diaries method can be an effective and empowering tool to enable individuals to express themselves, and whether these methods can be integrated into social science research studies. Finally, the team will introduce the virtual exhibition that showcases the deeply personal stories which were developed by the participants themselves, and illustrate experiences across three themes: Community Challenges, Healthcare Workers Challenges, and Resilience during the pandemic.
------------------------------------------------------------------------------------
Chair: Dr Mary Chambers, Head of Public Engagement at the Oxford University Clinical Research Unit and Wellcome Trust Major Overseas Programme in Vietnam
Speakers:
Yen Hoang Nguyen, Media & Communications Coordinator, Public Engagement Department in the Oxford University Clinical Research Unit, Vietnam
Dr Gillian Black, Co-director, Sustainable Livelihoods Foundation, South Africa
Dinesh Deokota, Director, Media for Development (MFD), Nepal
Prof. Guy Thwaites, Director, Oxford University Clinical Research Unit and Wellcome Trust Major Overseas Programme in Vietnam; Professor of Infectious Diseases, University of Oxford.


This work is licensed under a Creative Commons Attribution 4.0 International License