This section of Mesh is a tool for signposting to existing e-learning opportunities in community engagement both within and outside of the Global Health Network's Global Health Training Centre. This is a work in progress and if you have suggestions for further modules, courses or training to include please let us know by emailing: mesh@tghn.org.
For details of workshops, symposiums and events that offer community engagement and communication training as part of their programme visit the upcoming events page.
List of E-Learning Courses
Click on one of the courses below to find out more information:
Duration: Flexible | Cost: Free
SciDev.Net, the world's leading source of reliable and authoritative news, views and analysis in science for global development have a Media Skills for Scientists online course. The course aims to equipt scientists with the knowledge and skills to become confident communicators with the media and enhance their professional reputation, while improving public engagement with their research.
The course can start and end whenever you choose.
For more information contact: training@scidev.net
---
Duration: 4 months | Cost: Free
Note: the application for the current course closed on 4th April 2018. Check their website for details on the next course.
The AVAC (Global Advocacy for HIV Prevention) Good Participatory Practice (GPP) Online Training Course is a four-month, hands-on eLearning experience that brings the GPP Guidelines to life through interactive online content, case studies, work assignments and online discussions.
For enquiries, contact: GPPonlinecourse@avac.org
Click here for more information.

---
Duration: Flexible | Cost: Free
The Global Health Training Centre offers free research ethics online training adapted from an e-Learning course and resource package designed and produced by the World Health Organization (WHO) for use by internal staff.
The full training, which can be found here, includes a course on engaging with communities which can be found here.
---
Duration: Flexible | Cost: Free
The Global Health Training Centre offers a free and open access e-Learning resource which has been adapted from the Multi-Regional Clinical Trials Center at Harvard University (Harvard MRCT) Ethics Tool Kit.
The full training, which can be found here, includes a module on community engagement which may be of interest to MESH users. The module can be viewed here.
---
Duration: Flexible (10 lessons) | Cost: Free
Online course in science journalism (Available in 10 languages: including Vietnamese, French, Spanish and Portuguese)
The course material is comprised of ten lessons from science journalists across the world. Each lesson consists of an e-lecture with examples, self-teaching questions, and assignments. These lesson cover: Finding and judging a science story, interviewing, writing, social media and filming.
Click here for more information.
---
Professional courses from the University of the West of England

The University of the West of England (UWE) offers a number of online courses including the following in Science Communication:
Duration: 10 weeks | Cost: £750 (£600 concessionary rate)
This is a professional online course. It is focused on Science Communication rather than engagement although many of the skills covered will be valuable to someone working within a community engagement capacity also.
Topics covered include:
The historical and social contexts of science communication
Understanding audiences
Project planning
Project management
Designing face-to-face activities
Facilitation skills
Presentation skills
Working with the media
Evaluation
Click here for more information.
2. Science Communication: Online and Media Writing
Duration: 10 weeks | Cost: £750 (£600 concessionary rate)
This course is designed to offer Continuing Professional Development (CPD) for current and future science communicators and science writers who wish to hone their skills, as well as scientists who wish to convey their research to non-specialists. From identifying a story in a piece of research to shaping the material into engaging text, this course will offer a comprehensive insight into science writing.
Topics include:
Introduction to science writing and guiding principles.
Spotting a good story.
Story structure.
Writing for different audiences.
Writing about statistics and risk.
Effective use of social media.
Writing an effective press release.
Click here for more information.
Note: If you enrol in both courses there is a reduced fee of £1,350.
---
Duration: 1 hour (regularly repeated) | Cost: Free
The 'Story Centre' offers a number of webinars, including:
Introduction to digital story telling: Finding a story to share is a journey, often not an easy one. Yet sharing experiences about our lives is immensely rewarding and may even reveal unexpected outcomes. This free webinar is the first step of your unique digital storytelling journey, and a gateway to further explorations of image, sound, and digital media.
Introduction to public health digital storytelling: Digital Storytelling for Global Health and Rights: Storytelling can be a valuable tool for public health researchers and practitioners. Our methods support local community members in sharing first-person narratives and turning them into videos that can be used for training, community mobilization, advocacy, and more. These free, one-hour webinars offer participants a broad introduction to our work in public health, and an understanding of how our public health partnerships work.
Visit the 'Story Centre' for more information.
---
Duration: Flexible | Cost: Free

The Polio End Game Strategy and Independent Monitoring Board have called for a need to strengthen polio programme capacity in outbreak response preparedness. This package, developed by the United Nations Children's Fund (UNICEF), is full of training materials and instructions to support an engagement or communications practitioner to build the capacity of others within their team. The aim is to provide field teams with a solid understanding of communication for development outbreak response and preparedness and skills to draft a communication for development response plan for a disease outbreak. It is organised into core modules including: Understanding human behaviour, Understanding and analysing social and epidemiological data, Critical media and communication timelines.
Each module contains a Power Point presentation template accompanied by comprehensive facilitation notes that outline the duration, objective, methodology, and process for that session.
Click here to access these resources from Dropbox
---
Duration: 4 weeks (3 hours/wk) | Cost: Free (Upgrade £52)
This course is relevant for those looking to improve their competence in working within intercultural settings, which is often the case for those working within Global Health. Learners will be introduced to the basics of working across cultures and develop communication skills to help with this. The course covers the following topics:
Basics of intercultural competency
Worldview frameworks and different cultural backgrounds
Intercultural empathy
This course is availabel to start now.
For more information, please click here
---
Duration: 3 weeks (3 hours/wk) | Cost: Free (Upgrade £62)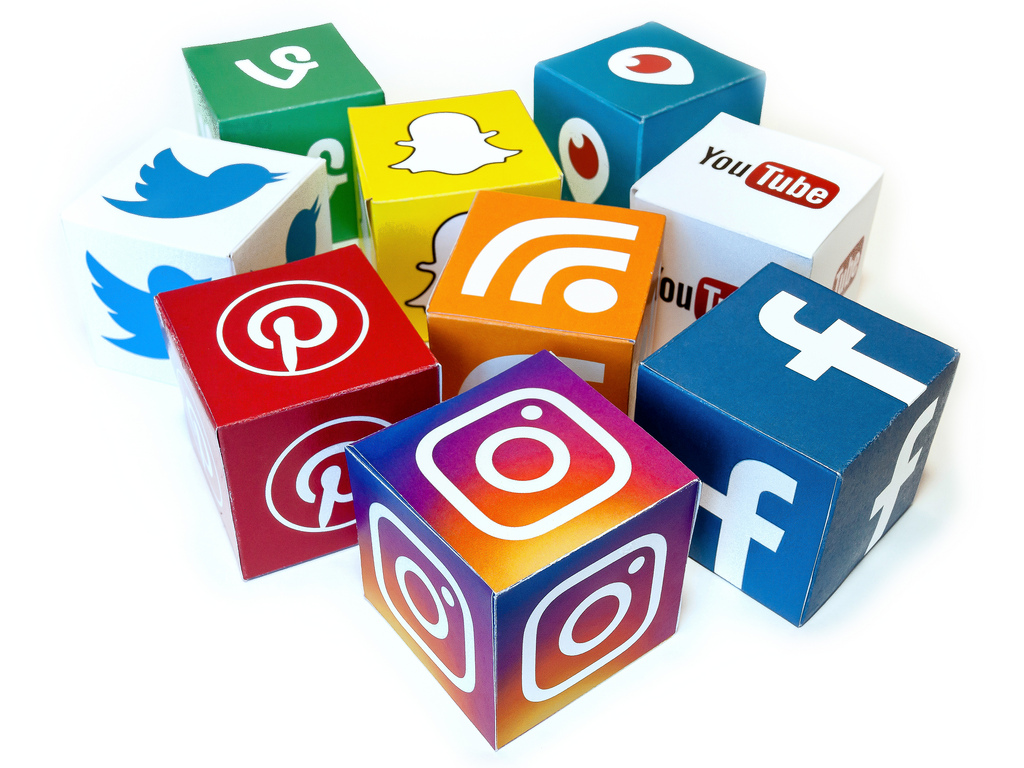 This course is for anyone interested in social media analytics. Users get to learn how to use powerful digital tools such as Tableau to analyse data as well as identifying different social trends. By the end of the course learners will be able to access social media data ethically, apply digital methodologies to recognize social patterns and trends and finally create visual presentations that showcase your findings.
Learners will be guided by experts in the field and tools and guides are readily available once you enrol. This course will allow learners without coding skills to access analyse and visualise their own social media.
This course is avaialble to start now, or join at a later date on 20th August 2018 or 15th August 2018.
For more infromation, click here
---
Duration: 2 weeks (3 hours/wk) | Cost: Free (Upgrade £62)
This course has been designed by psychologists and clinicians at King's College London for people interested in medicines adherence. Using evidenced-and theory-based techniques, you will deepen your awareness and understanding of current practical and theoretical issues around medicines adherence. Learners from around the world will share best practices and discuss the practical examples shown through simulated clinical consultations.
Topics will you cover the following:
Application of the COM-B Model to identify the wide range of factors driving medicines non-adherence
Behaviour change techniques to initiate and support medicine-taking behaviour
Simulated patient-practitioner consultations to illustrate the concepts, tools and techniques covered in this course
This course is available to start now.
---
Duration: 6 weeks (3 hours/wk) | Cost: Free (£42 upgrade)
This online course will explore the intersection of medicine, medical anthropology and the creative arts. Through each of its six weeks, we'll visit a new aspect of human life and consider it from the perspectives of people working in health sciences, social sciences and the arts. The course will introduce learners to the emerging field of medical humanities and the concept of whole person care, via these six themes:
The Heart of the Matter
A Matter of the Heart Children's Voices and Healing
Mind, Art and Play
Reproduction and Innovation
At the Edge: Madness and Medicine
Death and the Corpse
This course is available to start now.
Click here for more information
---
Duration 4 weeks (4 hours/week) | Free course (£52 upgrade)
This online course explores what it means to communicate in multiple languages in a variety of contexts. It covers definitions, mechanisms, and varieties of translation; the role of translators; professional ethics and codes of conduct; writing successful translation commissions and more. It draws of the research of specialists at Cardiff University and the University of Namibia.
This course is available to start now.
Click here for more information.
---
Duration 3 weeks (4 hours/week) | Free course (£42 upgrade)
This online course aims to raise awareness about the importance of health and well-being of people with disabilities in the context of the global development agenda: leaving no one behind. Amongst multiple topics, it explores community based inclusive development for improving access to health and rehabilitation for people with disabilities. This course has a particular focus on low and middle income countries, and is designed for anyone with a professional or personal interest in disability as it relates to health, rehabilitation, international development and humanitarian assistance.
This course is available to start now, or join at a later date on 4th June 2018.
Click here for more information.
---
Duration: 3 months (2-3 hours/wk) | Cost: R8 500
BUILD YOUR #SCICOMM SKILLS WITH THIS ONLINE COURSE DESIGNED FOR PARTICIPANTS FROM AFRICAN COUNTRIES
The online science communication course at Stellenbosch University is designed to build expertise in strategic engagement with public audiences – an increasingly important requirement of publicly-funded research.
Participants will get to grips with theory, research trends, best practice and strategic thinking in the field, while benefiting from networking with fellow science communicators around the world. The course is also a stepping stone for young scientists who may be interested to pursue a career in the field of science communication research or practice.
The 2019 course runs from May to June 2019, followed by a collaborative practical research project that will conclude by the end of July 2019. Successful participation requires only about 2 – 3 hours per week, but study times are completely flexible. All participants who successfully complete the course, will receive a certificate from Stellenbosch University.
We invite scientists, science communication practitioners and senior research students to apply. Click here to apply on or before 23 April 2019. Applicants will be registered on a first-paid-first-served basis; limited to 60 participants per course. Please email Rolene Langford at rlm@sun.ac.za if you need help with your application.
The course is now in its 5th year, 247 scientists and communicators from around the world (mostly from South Africa and other African countries) have successfully completed it. Read feedback from the class of 2018.
The 2019 course will be co-presented by Dr Marina Joubert and Dr Lars Guenther.
For more about the content, costs and application procedures, click here.
---
Duration 1 to 3 years (part-time) | Cost £4,900 (scholarships/funding available)
Note: To find out more about this opportunity, join live and interactive sessions through the University of Edinburgh's Online Open Day on 25 April 2018. Click here to register for this event.
The University of Edinburgh is offering the opportunity to gain a formal qualification (either postgraduate certificate, diploma, or masters degree) in science communication through an online, distance learning format. Through this postgraduate course, students will learn about a variety of science communication and public engagement methodologies and issues, and develop critical thinking and self-evaluation skills. Modules include: Science and the Media, Effective Exhibit and Programme Development, Creative Arts in Science Engagement, and more.
This course is suitable for those with a 2:1 honours degree (UK) or international equivalent. The course will begin in September 2018.
Click here for more information.
Image: University of Edinburgh
---
Duration: 11 weeks (8 hours/wk) | Cost: £500
University College London (UCL) and the Evidence for Policy and Practice Information and Co-ordinating Centre (EPPI-Centre) are offering an online course in Research Engagement, Participation and Impact. This e-learning course gives trainees the knowledge and skills to help ensure research and policy address the concerns of the public, practitioners, and policymakers. Trainees will learn about why and how to involve the public and other stakeholders in the creation, oversight, design, conduct, and interpretation of research. Trainees will study strategies for helping researchers and stakeholders work together effectively.
This course is for those planning a career in research or policy; or for experienced researchers, policymakers and practitioners in public and voluntary services.
Click here for more information.
---
Duration: 30 hours | Cost: FREE
University College London (UCL) and Extreme Citizen Science (ExCiteS) are running this introductory course to the theory and practice of citizen science and crowdsourcing. The course will explore the history, theoretical foundations, and practical aspects of designing and running citizen science projects. Specific topics include: how to make projects participant centred, ethics and legal issues, and evaluation and policy.
This course is suitable for those involved in citizen science or public engagement with science, and scientists who are considering developing a citizen science project. There are no pre-requisites for this course - you don't need any prior knowledge of what citizen science is, or what happens in crowdsourcing.
Click here for more information.
---