Providing seed funding or small project grants can be an excellent way of encouraging researchers or research groups to pilot their community or public engagement (CPE) ideas. However, it can prove challenging to encourage researchers to make applications and especially those who are not already enthusiastic or experienced in engagement.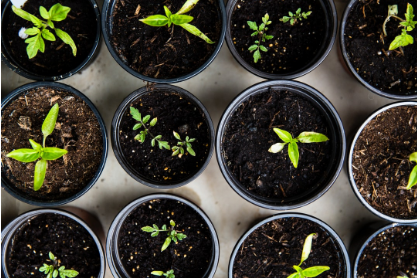 In May 2021 engagement staff from five research programmes in Africa and Asia came together in a short workshop to share their experiences of supporting and embedding engagement within research and from running seed funding schemes aimed at researchers.
This article shares some of this learning and provides some top tips on providing seed funding to support engagement work.
For more details on each programme's approach and to view their powerpoint presentations from the workshop please click here.
TOP TIPS
How do you encourage researchers to apply?
Many of the research programmes described a drop-off in numbers of applications received to their seed award schemes after the initial flurry from those who were already keen on doing engagement or who had ideas for projects. below are some suggestions for generating enthusiasm and new applications:
Provide training which gives an introduction to the principles of engagement and how the funding scheme works
Make the case for engagement in these events by describing how it can enhance research and really allow it to benefit society – make it clear in the title e.g. "Making Research Matter"
Ensure previous grantees share their projects and experience with others in events or showcase the portfolio of innovative projects online to inspire others – applaud their success!
Use the research programme's social media platforms to promote the funding scheme to give it visibility and perhaps encourage previous grantees to do the same
Ensure existing science workshops or meetings for junior researchers always have a CPE component
Consider different approaches for early career and seasoned scientists. You may need to work hard to 'sell' engagement to later career researchers who may not have been involved in engagement before
Focus on getting clear support from senior staff (e.g. the programme director, senior managers, Principal Investigators and PhD supervisors) because if they are not clear on the value of doing engagement it will make it very hard for junior staff to participate
Ask any enthusiastic senior staff who do a lot of CPE to join events and share their work
Be clear about how engagement supports the quality of research grant applications and the increasing requirements that funders have for integrated engagement work
Work to identify the areas of concern or resistance and then address them in scheme guidance e.g. lack of time to do engagement is a common concern but funding can buy extra staff time to run the project. Make this clear.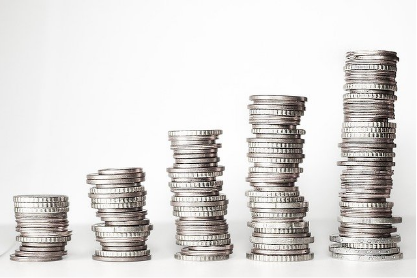 Considerations for setting up the scheme
From creating eligibility criteria to setting maximum funding amount for an award, there are lots of parameters to consider when creating a scheme. Here are some considerations that arose in our discussions:
Be clear about your definition of CPE and what is not included. Is health promotion or campaigning okay? Do social science methods count? What values are important in engagement?
Balance the capacity building value in terms of your overall budget constraints – larger awards support bigger projects BUT smaller awards allow you to fund more projects, increasing the reach of the scheme
Balance the capacity building value with the resources and time required for administering and monitoring large numbers of projects
Recommendations for designing the process
A structured and streamlined application, review and grant management process helps reduce the administrative burden of running a funding scheme and makes it fairer for applicants. Here are some considerations for planning the process:
Seed Schemes can be very admin heavy for the team managing them and take a lot of time to deliver successfully, so consider this in your planning
When drafting the timeline, think backwards: when will you need the PE project reports/outcomes to include them in the renewal application of the core grant or annual reports to funders?
Consider a shorter application form which allows applicants to share their idea and then support them with detailed planning afterwards
When assessing applications consider excellence vs equity – maybe consider not always awarding just the top-class projects, but encouraging those who could be supported to improve and develop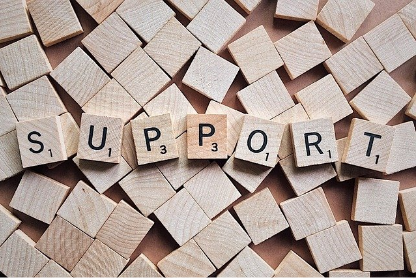 Ideas for supporting applicants & grant holders
Giving advice and guidance to applicants increases the quality of the applications you recieve and supporting grantees after an award makes for more successful projects. Here are some support ideas:
Consider providing a toolkit for how to design and plan a CPE project
In training workshops, consider bringing in participants from outside research (e.g. charity, creatives, community members) to help encourage new interdisciplinary partnerships and to bring different views
Consider having example completed application forms showing some different types of projects
Offer help with managing and developing budgets – encourage applicants not to forget to budget for monitoring and evaluation, supporting collaborators and contingency money
Promote models or methods that can be useful in lots of different contexts or settings
Evaluation and measuring impact
Encouraging your award holders to think about what success looks like with regard to their engagement work, is really important. Monitoring and evaluation should have formative components that help develop the project from the start, so encourage applicants to think about their approach to learning and measuring impact early. Here are some considerations in this area:
Ensure monitoring and evaluation plans are included in each project but that they are appropriate for the size of the project i.e. a mass evaluation or full research study is not needed for a small engagement project
Encourage researchers to reflect on their own learning as part of their evaluation process rather than just the impact on the community/public
Design a plan for measuring the success and impact of the Seed Awards scheme itself including quantitative and qualitative outcomes including:
- Number of applicants, successful and unsuccessful applications
- Number of external partnerships developed
- Quality of project outputs (e.g films, websites, tools)
- Does the grant holder go on to future engagement projects?
- Does the grant holder encourage colleagues to take part in engagement?
AESA measures the success of the DELTAS Africa CPE Seed Fund using an Outcomes Framework which looks at impact through a number of indicators in each area. Areas of focus include participant attitudes and knowledge, project uptake and impact, and the awardee's own CPE attitudes and knowledge.
Download the DELTAS Africa CPE Seed Fund Outcomes Framework [Excel]

This article was co-authored by Mary Chambers, Phaik-Yeong Cheah, Jaom Fisher, Nicolette Jadhav, Banya Kar, Noma Majozi, Vanisha Munsamy, Lillian Mutengu, Anne Osterrieder, Huong Van Thuy Oui and Claire Whitaker.
--------------------------------------------------------------------------------------
Research Programmes
Oxford University Clinical Research Unit (OUCRU)
OUCRU is a large-scale clinical and public health research unit based in Vietnam leading locally driven research programme on infectious diseases across Southeast Asia. OUCRU Public Engagement team works to strengthen research partnerships by bringing communities and scientists together. They aim to involve the local communities in their research to generate dialogue between researchers and the public, and to improve their own understanding of their motivations and perceptions. In addition, they develop initiatives which will bring science to the forefront of people's minds in an engaging and entertaining way, such as through science theatre productions, lively debate and informed media writing.
OUCRU Public and Community Engagement Seed Awards provides small grants to enable and promote researcher-led public engagement. It is open to all researchers across their sites in Nepal, Indonesia and Vietnam. Download their workshop slides [PDF]

DBT/Wellcome Trust India Alliance (India Alliance)
India Alliance is an independent, dynamic public charity that funds research in health and biomedical sciences in India. The team aims to bridge the gap between science and society by funding and anchoring public engagement programmes that bring the scientific community and the public together to share, discuss, and collaborate on important matters of science, especially human health, which have implications for the society.
India Alliance Public Engagement Awards are for all their funded researchers who are interested in exploring innovative and novel method (s) to engage with the public on matters of biomedical science and human health. The scheme aims to enable the applicant to develop and implement ideas to share, deliberate and collaborate with members of the society on biomedical science and/or public health matters. Download their workshop slides [PDF]

Wellcome Centre for Infectious Diseases Research in Africa (CIDRI-Africa)
CIDRI-Africa, based within the Institute of Infectious Disease and Molecular Medicine at the University of Cape Town in South Africa, has an overarching scientific objective of combating infection, especially HIV-1 and tuberculosis, through clinical and laboratory research. The Public engagement (PE) team works to foster an inclusive culture of engagement with a view to transforming their research through genuine dialogue with defined local and global communities. This includes promoting the inclusion of PE activities in all investigators' grant proposals. Working to develop PE capacity and providing funding and support to seed projects to encourage researchers to initiate PE activities.
CIDRI-Africa PE Seed Awards are open to internal applicants to encourage relationships between researchers and the public. The awarded grants are intended to allow investigators to build capacity within their teams, and to engage with communities and develop partnerships outside of trial/study requirements. Download their workshop slides [PDF]

Mahidol Oxford Tropical Medicine Research Unit (MORU)
MORU has a main office and laboratories within the Faculty of Tropical Medicine at Mahidol UniverFsity in Bangkok, Thailand, as well as units and study sites across Thailand, Asia and Africa. The programme conducts targeted clinical trials and public health research that aim to discover and develop appropriate, affordable interventions that measurably improve the health of people living in resource-limited parts of the world. The Public Engagement team works to build relationships and share research and knowledge with key stakeholders as well as listening and learning from them to improve the value of MORU research programmes.
MORU Public Engagement Bursary Scheme supports small-scale projects and pilots for bigger grant applications. The scheme is intended to build capacity by supporting researchers to plan and lead their own engagement projects. It also aims to extend the reach of MORU engagement activities to build new partnerships and target a wide range of different audiences. Download their workshop slides [PDF]

The Africa Health Research Institute (AHRI)
AHRI is an independent, transdisciplinary scientific research institute based across two campuses in the province of KwaZulu-Natal (KZN) in South Africa. The institute's research combines population, basic, social, and medical sciences to understand and intervene in the health and well-being of South African communities.
AHRI's public and community engagement model encourages people to be active partners in the development of a research agenda that is meaningful and directly relevant to communities. The team have devised a series of activities and regular events and are currently developing a researcher training package to build engagement capacity. They have plans to provide engagement seed funding to researchers and aim to run a package of workshops and support to build enthusiasm and support project development. Find out more about their work

The Alliance for Accelerating Excellence in Science in Africa (AESA)
AESA is a funding, agenda-setting and programme management initiative created in 2015 through a partnership of the African Academy of Sciences (AAS), the African Union Development Agency (AUDA-NEPAD) and founding and funding global partners, through a resolution of the summit of African Union Heads of Governments. A 3-year community and public engagement (CPE) strategy has ensured CPE is included in grant applications and that capacity strengthening for CPE is given to lead institutions within each research consortium. The team have also created a CPE Seed Fund for research consortia funded through DELTAS Africa.
The DELTAS Africa CPE Seed Fund aims to support up to 50 DELTAS Africa doctoral and postdoctoral trainees to undertake innovative engagement projects aligned to their research projects.
To find out more about the scheme and portfolio of funded projects, visit the DELTAS Africa CPE Seed Fund Programme Hub on Mesh.
This work is licensed under a Creative Commons Attribution 4.0 International License